MA textile futures Degree Show
From 13th till 19th of June 2008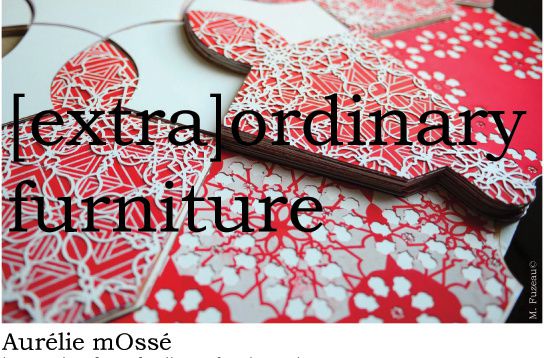 Please, Please, all welcome to our MA textile futures degree show where I will be presenting my last collection called : [extra]ordinary furniture, an attempt for emotionally durable design challenging the relationship between textile and furniture.
MA textile futures Degree show
Where: Southampton Row Site, Lethaby Gallery, Holborn tube station
Dates: 13-19 June
Times: 12-8pm (except 14 June from 12-4pm, closed on 15 June)
Hope to see you there !!!!